Faculty: Blake Hansen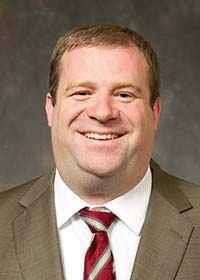 Blake Hansen
Title
Associate Professor
Department:
CPSE
Contact Information
Office: 340-J MCKB
Phone: 801-422-4691
Email: nope@blake_hansen@byu.edumsn.com
I received my PhD in Behavioral Psychology from the University of Kansas in 2010. Prior to that I received my MS in Special Education and BA in History from the University of Utah.
I teach courses on applied behavior analysis, language and literacy, and interdisciplinary collaboration.
CPSE 699, Masters Thesis
CPSE 673, Single Subject Research Design
CPSE 442, Social and Behavioral Strategies
CPSE 430, Teaching Reading to Students with Severe Disabilities
CPSE 410, Applied Behavior Analysis
CPSE 300, Introduction to Special Education
My current research focuses on parenting children with disabilities. We utilize the processes and procedures found in acceptance and commitment therapy (ACT), especially on the analysis of language and cognition associated with parenting. I am a Board Certified Behavior Analyst (doctoral) and I do engage in consultation and direct treatment of behavior challenges in individuals with autism.
Research Article of the Year Award
Journal of Special Education Technology
2021
Benjamin Cluff Jr. Excellence in Education Award
David O McKay School of Education
2017
Doctoral Student Award
Midwest Symposium for Leadership in Behavior Disorders
2009