Faculty: Bryan Bowles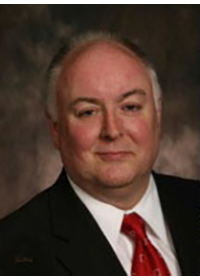 Bryan Bowles
Title
Associate Clinical Professor
Department:
EdLF
Contact Information
Office: 306-F MCKB
Phone: 801-422-8597
Email: nope@bryan.bowles@byu.edumsn.com
Not many first graders sit down and seriously contemplate possible career options, unless you consider Spider-Man, Superman, or Batman to be career options. And most wouldn't comprehend the role school plays in relation to a career. Bryan Bowles, however, was the exception.

After teaching his younger sister how to read and write while he himself was still in the first grade, Bowles discovered his love of teaching and decided to pursue a career in education. This fall, he accepted an associate clinical professor position at the David O. McKay School of Education.

"There's magic in teaching," said Bowles. "There's nothing more noble, rewarding, or satisfying than teaching someone a practice that will benefit their life. Education gives people choices, and choices bring opportunities."

Bowles spent the last 14 years of his career as superintendent of the Davis School District, the second largest district in the state of Utah. Without a classroom of his own, Bowles itched for opportunities to teach. He would frequently substitute for any grade level in his district. He would even put the names of the teachers in his district into a hat, and whoever's name he drew would receive a paid day off while Bowles taught their class. He wouldn't need their curriculum because he kept boxes of lesson plans for each grade in his office, ready to teach.

His abilities as an administrator were tested during the economic recession, which created $80 million in budget challenges just to maintain current classrooms while accommodating a growing student population.

"That was a time when our funding for the next year was just enough to maintain our existing programs, and we were adding new schools and 500 to 1,000 new students annually," Bowles said. "We had to be creative; the good thing is nobody had to lose their job."

Despite those challenging times, the district currently has a graduation rate of 93 percent, one of the highest graduation rates in the nation. Davis is also only one of five districts in North America that has been on the national AP honor roll every year since that honor roll began seven years ago. The honor roll recognizes districts that "simultaneously achieved increases in access to Advanced Placement courses for broader numbers of students and also maintained or improved the rate at which their AP students earned scores of 3 (out of 5) or higher on an AP exam."

"We've had great academic success," Bowles said. "It's been a phenomenal year."

Bowles graduated from the University of Utah in three years, earning degrees in speech communication and theater, and he began teaching at age 21. After teaching for one term in Monticello, Utah, he returned to Bountiful High School where he taught theater for 10 years. He also was a director at the Promised Valley Playhouse, previously located on Salt Lake City's State Street.

Later, Bowles was approached by the director of the Polynesian Cultural Center, who was impressed with Bowles' directing abilities and he offered him a position at the Laie, Hawaii Polynesian Cultural Center, which Bowles accepted.

Soon after moving to Hawaii, Bowles married his former student teacher, Joan. He and his wife added two boys to their family while living in Laie. Although Hawaii was fun, he wanted to be around more family.

"We loved Hawaii," said Bowles. "But we wanted our boys to know their extended family. So we decided to move back to Utah."

After accepting a job with Shipley Associates as a communications consultant, they returned to Utah.

He began traveling around the country consulting with companies on their writing and presenting. But while he was on a consulting trip to the US West Training Center, he decided he wanted to return to the classroom.

"While in Englewood, Colorado, I thought, 'I'm working with these guys for three days, and I'm not sure I'm making a difference in their lives at all," said Bowles. "That's not why I went into education. I wanted to see growth and change and help others do something in their lives. So I came back and applied to return to a school district."

He taught in the Davis School District and worked part time for 3 additional years. Later, he became a junior high principal, curriculum director, principal of Bountiful High School, and Superintendent of Davis School District.

"While I was away from education, I was still always an instructor and leader," said Bowles. "I was able to influence many people, and I loved that. I found that I could teach and be a leader at the same time."

After being the superintendent of Davis School District for 14 years, Bowles came to the David O. McKay School of Education as an associate clinical professor.

Bowles brings recent experience of being a superintendent in the field to BYU.

"Everyone in this department has really great experience," Bowles said. "They aren't detached from the work field at all. I bring recent experience of being a superintendent that I hope will benefit the rest. Students who come to school here really have a great advantage because they're getting professors who come from a variety of perspectives. To come to BYU is honestly a great adventure."

The advice he would give to prospective principals is to become aware of your school's needs before changing things.

Bowles has been married to his wife, Joan, for 36 years, and together they have five children.
Educational leadership
Organizational theory
Human resource management
Teacher quality
School policy and politics
School superintendency -- issues of leadership
Teacher evaluation
Recruitment, hiring and retention of school personnel
Gender issues in hiring
Socialization theory
Nancy Peery Marriott Excellence in Teaching
McKy School of Education
2020 - 2021
Legacy Award
Davis Chamber of Commerce
2017
Ethical Leader of the Year
Richard Richards Institute of Ethics
2016 - 2017
2016 Lifetime Achievement Award (Influence in Education)
Northern Utah Curriculum Consortium
2016
Jewell Bindrup Award
Utah Association of Gifted Children
2013 - 2014
Karen J. Ashton Award
Weber State University Storytelling Festival
2007 - 2008
Utah School Superintendent of the Year
American Association of School Administrators
2007 - 2008
Honorary Commander
Hill Air Force Base
2005 - 2006