Faculty: Corinna Peterken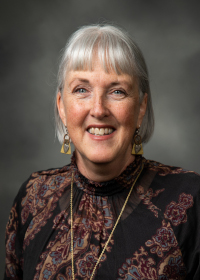 Corinna Peterken
Title
Assistant Professor
Department:
TEd
Contact Information
Office: 206-L MCKB
Phone: 801-422-3497
Email: nope@corinna_peterken@byu.edumsn.com
Corinna is an early childhood specialist who is active in research and teaching through and with the arts. She has many years of experience as a classroom teacher from Pre-school to year 11 and as a Media Studies, Visual and Performing Arts specialist in schools and the community.
Postmodern and Critical Early Childhood Education.
Early childhood and teacher education that supports embodied learning, place based practices and education through art.
Postmodern and critical theory/practice in Early Childhood Education with arts based methods and teaching with the arts.
I am an artist/academic. I inquire about teacher education, arts based pedagogy and early childhood theory/practice through arts based research with postmodern and critical perspectives, including autoethnography and a/r/tography.