Faculty: Dallin Bailey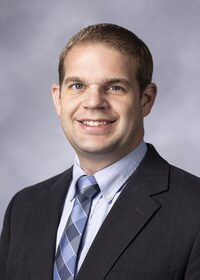 Dallin Bailey
Title
Associate Professor
Department:
ComD
Contact Information
Office:
Phone: 801-422-3876
Email: nope@dallinjb@byu.edumsn.com
Dr. Bailey joined the Communication Disorders faculty at BYU in June 2022. He previously was an assistant professor at Auburn University for six years. He received a Bachelor of Arts in English Language from BYU, Cum Laude and with University Honors. He received a Master of Science in Communication Disorders from BYU in 2013. He studied received his doctorate from the University of Utah in 2016.
My teaching interests include phonetics, acquired cognitive communication disorders, aphasia, motor speech disorders, and augmentative and alternative communication.
My research interests revolve around assessment and management of aphasia and apraxia of speech, including speech motor learning strategies, mental practice, and single-subject research design.
NIDCD Student Fellowship and Travel Award
2015 NIDCD Symposium at the Clinical Aphasiology Conference
2015 - Present
NIDCD Student Fellowship and Travel Award
2014 NIDCD Symposium at the Clinical Aphasiology Conference
2014 - Present
Undergraduate ORCA Mentoring Grant
BYU Office of Research and Creative Activities
2010 - Present