Faculty: Garrett Cardon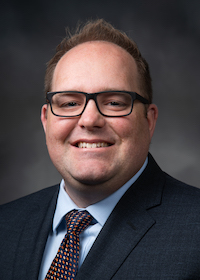 Garrett Cardon
Title
Assistant Professor
Department:
ComD
Contact Information
Office: 130 TLRB
Phone: 801-422-5994
Email: nope@garrett.cardon@byu.edumsn.com
Garrett Cardon is a clinically trained audiologist (AuD) with a PhD in cognitive neuroscience. He's currently working on projects related to abnormal sensory processing in Autism Spectrum Disorder (ASD) and other developmental disabilities, as well as cortical plasticity in adults and children with hearing loss. In order to measure brain structure, function, changes, and connectivity, he employs both EEG and MRI/fMRI in the above investigations. He also investigates how to facilitate empathy between autistic and neurotypical individuals through both scientific and artistic representations of the mind.

Dr. Cardon currently teaches two courses: Hearing Science and Neurofoundations of Language, Speech, and Hearing. He also mentors 5-6 graduate students through their Masters thesis projects each year.
Neurophsyiologic and behavioral correlates of sensory processing in Autism Spectrum Disorder and neural plasticity in individuals with hearing loss