Faculty: Isaac Calvert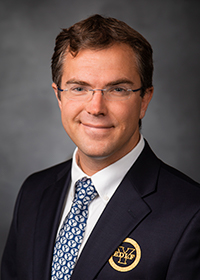 Isaac Calvert
Title
Assistant Professor
Department:
EdLF
Contact Information
Office: 306-R MCKB
Phone: 801-422-3814
Email: nope@isaac_calvert@byu.edumsn.com
Isaac Calvert is an assistant professor in the Department of Educational Leadership in the McKay School of Education. He obtained a Bachelor's Degree in Music and a PhD in Instructional Psychology and Technology from BYU. After his training at BYU, he attended the University of Oxford to pursue a Doctorate of Philosophy in Education, Philosophy and Religions. When Isaac is not researching, traveling to Jerusalem (as frequently as he can), or teaching, he enjoys woodworking, running, and hunting for antique furniture.
Religiously informed teaching and learning practices
Philosophy of education
Ethnography
Anthropology
Education practices in Jewish communities
His research focuses on how different cultures and religions treat teaching and learning as a sacred activity.