Faculty: Jason McDonald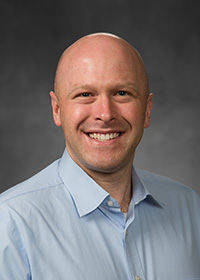 Jason McDonald
Title
Teaching Professor
Department:
IPT
Contact Information
Office: 150-E MCKB
Phone: 801-422-3674
Email: nope@jason@byu.edumsn.com
Website: jkmcdonald.com
I am a native of Provo, UT. Currently I live with my wife and youngest son in Spanish Fork, UT. Professionally, before coming to teach at BYU I worked in the instructional media industry, most recently as the director of digital products for the Deseret Book Company and a media portfolio director for the LDS Church.
I have taught both graduate and undergraduate university students. I have also taught in industry settings, both corporate and non-profit. Topics I have taught include:

• Instructional design processes
• Integrating technology in the classroom
• Product management
• Project management
• The history of instructional design
• Instructional simulations
• Human-computer interactions, user interface design, and usability practices
• Using stories and film for culture change
• Theories of learning

But what I really love teaching is design itself. This includes the philosophy of design, case studies of notable designs, the history of design, design culture, the lived experience of designers, and practical design techniques. My experience as a practicing instructional designer helps me effectively mentor students in all of these areas. I also love teaching how to blend instructional design with other creative practices.
Technology-mediated education and online learning still tend to be flat, thin, and dull, despite researchers' attempts to develop strategies and techniques to make them richer, more engaging, and more effective. But what if the problem isn't the strategies we use? Or the processes we follow when designing learning environments?

What if we considered being an instructional designer to be a way of life, and not just a job that applies a set of processes/methodologies? What if what mattered were designers' character and dispositions, and the perceptual capacities and affective responses associated with designers' styles of practice? Is it possible these are as important, or perhaps more important, than the specific skills they employ? If so, is what constitutes this style of life sufficient to empower designers to successfully cope with, and improve, the educational situations in which they work? And does this view provide us a more robust foundation from which to investigate what can be done to reorient designers so they see, feel, and act differently, if necessary?

This is what I study. Some of the specific topics this includes are:
• The place of instructional designers' practical, embodied know-how, and the risks of designers over-relying on detached, instrumental knowledge.
• The field's tendency to reduce and flatten all issues to technological problems/solutions, and what's left behind in the translation.
• How instructional designers can resist the field's hyper-rationalization and technologization, and come into their own as designers committed to sensitively responding to the demands of unique situations.
• Understanding instructional design practice as it is lived and experienced, along with how designers become the kinds of people they are.
• How instructional designers cope with tensions that arise between the realities of work situations and the pursuit of high ideals.
• What do various moral issues look like in the context of instructional design (e.g., drawing distinctions of worth, conscience of craft, taking stands and making wholehearted commitments).
Nancy Peery Marriott Excellence in Mentoring
David O. McKay School of Education, Brigham Young University
2022
Research and Theory Division, Theory Spotlight Competition (2nd place)
Association for Educational Communications and Technology
2021
Design and Technology SIG Design & Technology Outstanding Design Case Award
American Educational Research Association
2020
Best Zone Paper
American Society for Engineering Education
2008