Faculty: Juan A. Freire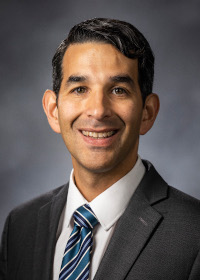 Juan A. Freire
Title
Associate Professor
Department:
TEd
Contact Information
Office: 201-X MCKB
Phone: 801-422-4689
Email: nope@freire@byu.edumsn.com
Dr. Freire has worked as a professor at Brigham Young University since 2016. Previously, he worked as an Assistant Professor at New Mexico State University for two years. He has also worked as an elementary school teacher for 4 years in Spain and for three years in a Spanish-English dual language bilingual education program at an urban school in Utah.

In 2014, Dr. Freire completed his Ph.D. at the University of Utah with a dissertation focusing on the beliefs and practices of Spanish-English dual language bilingual education teachers learning how to enact culturally relevant pedagogy. His research interests concentrate on equity in dual language bilingual education with a line of research looking at multicultural teaching practices and a second line looking at language education policies in dual language bilingual education.

He has presented his work at various conferences, such as the American Educational Research Association (AERA), American Educational Studies Association (AESA), National Association for Bilingual Education (NABE), La Cosecha, National Association for Chicana and Chicano Studies (NACCS), and the International Colloquium on Language and Cultures in School and Society in Spain.

His work has been published in peer-reviewed journals, such as the Bilingual Research Journal, Educational Policy, International Multilingual Research Journal, The Urban Review, and Journal of Latinos and Education.
Dr. Freire enjoys teaching educational issues from equity perspectives.
Dr. Freire's research interest is equity in dual language bilingual education, especially issues related to language education policy and planning, as well as teacher research.
Early Career Award
Bilingual Education Research Special Interest Group (BER SIG), American Educational Research Association (AERA)
2023
2017 Conference Faculty Fellowship
American Association of Hispanics in Higher Education (AAHHE)
2017
J. George Jones, Jr. & Velma Rife Jones Scholarship
College of Education, University of Utah
2013 - 2014
Edith E. Myers Endowed Scholarship
College of Education, University of Utah
2012 - 2013
Somos Scholarship
Utah Hispanic Chamber of Commerce
2012 - 2013