Faculty: Keven Prusak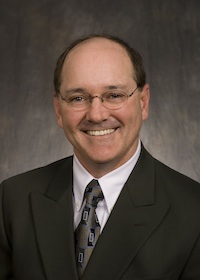 Keven Prusak
Title
Associate Professor
Department:
TEd
Contact Information
Office: 249-H SFH
Phone: 801-422-1560
Email: nope@keven_prusak@byu.edumsn.com
Keven A. Prusak, PhD

Dr. Keven Prusak has spent the past 34 years in the field of physical education and coaching. After graduating from BYU in 1986 he taught math and physical education and coached four sports for 11 years at the secondary level. In 1989, he received the Box Elder School District Teacher of the Year Award.
He received a master's degree in physical education from Utah State University in 1990 followed by a PhD in Physical Education-Pedagogy from Arizona State University in 2000. His research focuses on motivation in physical education and the use of digital video technology in PETE. His dissertation examined the effects of student choices on motivation and received the 2002 Lawrence F. Locke Dissertation award from the American Education Research Association.
After graduating from ASU, he took a job at Minot State University where he worked closely with surrounding school districts to redesign their elementary PE program. Courses taught included K-12 methods, motor development, student-teacher supervision, etc. While in North Dakota, Dr. Prusak served on the NDAHPERD board as the vice-president of Secondary Physical Education and was nominated as the College Professor of the year in 2001.
Dr. Prusak took his current position at BYU Provo in 2002 and teaches physical education teacher educator teaching elementary physical education methods classes, K-12 activity methods, exercise physiology, Healthy and Active Lifestyles for undergrad majors and has taught graduate courses including Foundations of PETE Research and Research Design Methods. He has a strong statistical preparation and provides assistance to PETE colleagues with research design and statistical analyses.
Dr. Prusak has published 53 scholarly articles, 2 book chapters, and one book. He has made 10 international and 68 national, regional, state, and local presentations. He created a research group with fellow PETE faculty and grad students based on a share-the-wealth approach to research, writing and publishing scholarly articles. As a result the scholarly productivity rose more than four-fold among participating faculty. He was nominated as the SWD AAHPERD scholar of the year in 2007. He and his coauthors were awarded the 2010 Exemplary Paper of the Year Award from JTPE.
Dr. Prusak has served as the administrator of the Learning and Teaching Technology Lab in both the department of Exercise Sciences and currently in the Teacher Education Department. Duties include training of student staff, overseeing purchases and rotation of all lab equipment and software, managing the budget, etc.
Dr. Prusak has served for ten years as the elementary physical education program director. Duties include the training of adjunct and full-time faculty in the content and delivery of shared elementary physical education courses. He maintains and updates the common course syllabi for each of these courses.
Dr. Prusak served a three-year term as the Southwest District AAHPERD President 2011-2013 during which time he oversaw a very successful annual conference held in Turtle Bay, HI. He also served in various other capacities on the SWD AAHPHERD Board while at BYU Provo.


Dr Prusak teaching has been varied within the physical education teacher education (PETE) program. He has taught undergraduate courses including: Life-span Motor Development, Healthy and Active Lifestyle Management, Exercise Physiology, Elementary- and Secondary-Methods of PE, various sporting classes, Coaching Basketball. Graduate level classes include Research Design and Methods and Foundations of PETE Research.
Dr. Prusak had conducted independent research primarily in the areas of (a) motivation theory and practice in physical education, (b) use of digital video self-analysis in teaching practice, (c) systemic success in physical education programs.
Metzler-Freedman Exemplary Paper of the Year 2010
Journal of Teaching in Physical Education
2010
Metzler-Freedman Exemplary Paper of the Year-2010
The Journal of Teaching in Physical Education
2010