Faculty: Lynne Kganetso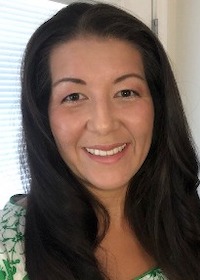 Lynne Kganetso
Title
Assistant Professor
Department:
TEd
Contact Information
Office: 201-P MCKB
Phone: 801-422-7554
Email: nope@lynne.kganetso@byu.edumsn.com
Dr. Lynne (Watanabe) Kganetso is an Assistant Professor in the Department of Teacher Education in the McKay School of Education at BYU. She teaches courses in literacy and early childhood education.
Dr. Kganetso's research focuses on how context influences early literacy learning in both local and international settings. Much of her work emphasizes early writing development and instruction; young children's abilities to read and write different genres—particularly informational texts; using early literacy for authentic purposes; and/or fostering literacy learning in meaningful, culturally informed ways. Dr. Kganetso strives to enhance literacy learning by connecting home, community, and school contexts and empowering students to become participating and contributing members to their communities of practice.

Dr. Kganetso has conducted qualitative and mixed methods research in a variety of venues—including extensive work using ethnographic methods in Botswana. She is a former kindergarten teacher and committed to providing access to meaningful early literacy practices for all young children.