Faculty: Michael Cowan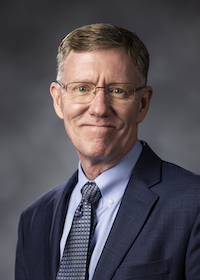 Michael Cowan
Title
Associate Teaching Professor
Department:
TEd
Contact Information
Office: 201-G MCKB
Phone: 801-422-6031
Email: nope@michael_cowan@byu.edumsn.com
Michael Cowan received his bachelor's degree from Brigham Young University, Provo, Utah and both his master's and Ed.D. degrees from Arizona State University, Tempe, Arizona. His career has been highlighted by his hands-on, collaborative, and evidence-based leadership at the district, local, state and national levels. Prior to his current work as associate professor and BYU-Public School Partnership liaison, he successfully served as the superintendent of Mesa Public Schools, Arizona's largest school system. He has extensive experiences in leading collaborative educational change and policy development in large and complex school systems and educational agencies. He now enjoys working with colleagues and students at Brigham Young University where he currently serves as a faculty member of the McKay School of Education. His duties include instruction, oversight of the BYU-Public School Partnership programming in the Jordan School District, and responsibilities as one of two Elementary Education Program coordinators.
Dr. Cowan is passionate about fostering within prospective educator, leaders, and educational systems effectiveness and efficiencies. He enjoys working with leaders, teachers, and learners to implement best practices to increase student learning and teacher effectiveness.
Dr. Cowan's research interests stem from his 30-year career and work with K-12 school systems. He is particularly interested in research that focuses on the study of influences impacting administrative decision-making processes and the evaluation of results-based initiatives targeted to improve systemic effectiveness of students, educators, educational organizations and systems.