Faculty: Michael Leonard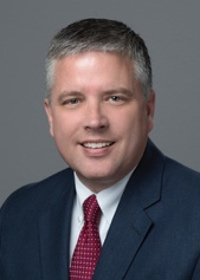 Michael Leonard
Title
Assistant Dean, External Relations
Department:
Deans
Contact Information
Office: 301 MCKB
Phone: 801-422-8562
Email: nope@michael.leonard@byu.edumsn.com
Michael Leonard joined the McKay School of Education in 2019. He leads the external relations team with responsibilities for outreach initiatives including donor, alumni, and public relations, recruitment, mentoring, and data/website development. He has spent the majority of his career in education, most recently serving as Executive Director for the nonprofit Launching Leaders Worldwide, Assistant Vice President of Marketing at the University of Northern Colorado, and Director of External Relations at the University of Northern Colorado's Monfort College of Business.
Michael received a bachelor's degree in communications, and a juris doctor degree, both from BYU. He loves all things BYU, especially his family, who are also all BYU blue. Go Cougs!