Faculty: Ryan Nixon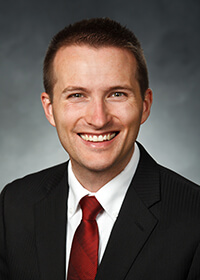 Ryan Nixon
Title
Department Chair
Department:
TEd
Contact Information
Office: 205C MCKB
Phone: 801-422-4803
Email: nope@rynixon@byu.edumsn.com
I teach future teachers how to teach science. I love helping teachers think about ways to engage students in thinking about important science concepts. By doing this, teachers can help students to understand the world around them and to see the world as a more amazing place.

In order to assist teachers in helping students reach these goals, I research teachers' science subject matter knowledge. I'm interested in the extent to which, and how, teachers learn the science concepts they teach through their teaching experience. I'm also interested in exploring ways of helping teachers develop their science subject matter knowledge as they teach, which includes exploring the impact of resources and curriculum. My work also focuses on how these issues intersect with challenges teachers face when teaching new subjects, whether from being assigned to teach a new grade level or being assigned to teach out-of-field.
Research Worth Reading awardee
NARST: A global organization for improving science education through research
2021 - Present
2016 Conference Paper Award V: Implications for Research for Educational Practice
Association for Science Teacher Education
2017