Faculty: Pamela Hallam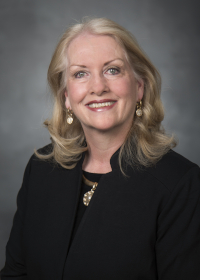 Pamela Hallam
Title
Associate Professor
Department:
EdLF
Contact Information
Office: 306-M MCKB
Phone: 801-422-3600
Email: nope@pam_hallam@byu.edumsn.com
Pamela R. Hallam is an associate professor of educational leadership and foundations at Brigham Young University. She formally served as a public school teacher, principal and, district office administrator.
Her teaching interests include principal roles, human resource management, and educational change.
Her areas of academic interest include the role of trust in educational leadership, professional learning communities, and educational change.
McKay School of Education, Nancy Perry Marriott Outstanding Teacher Award
Nancy Perry Marriott
2012
Distinguished Project in Public Education Award, 2006
Utah Association of Teacher Education
2006
Finalist, National Principal of the Year
National Association of School Principals
1997
Utah State Principal of the Year
Utah Association of Secondary School Principals
1996
Region Golden Apple
Regional Parent Teacher & Student Association
1994 - 1995