Faculty: Peter Jacob Rich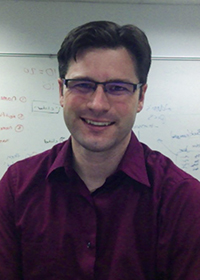 Peter Jacob Rich
Title
Department Chair
Department:
IPT
Contact Information
Office: 150-K MCKB
Phone: 801-422-1171
Email: nope@peter_rich@byu.edumsn.com
Website: peterjrich.com
I served an LDS mission to Curitiba, Brazil from 1997-1999. After returning from my mission, I pursued a bachelor's degree in Spanish, with a minor in TESOL. Following a semester teaching adult literacy in rural Mexico, I married my sweetheart, Paulina Alejandra, a Chilean I met while studying at BYU. I worked with BYU and the Provo School district creating instructional materials and soon pursued a degree in Instructional Technology at the University of Georgia. Since 2007, I have been with the BYU IP&T faculty and have thoroughly enjoyed it and the students we get to work with.

As a faculty member, I have been able to pursue my interests in better understanding how people learn, the design and development of instructional materials, and teaching children how to program and to think like engineers. I do this through helping children to create games, which encourages learning through design, a pedagogical approach I have found to be effective in creating lasting memory, retention, and interest.
Technology Integration (IP&T 372)
Instructional Design (IP&T 564, IP&T 664),
Instructional Product Development (IP&T 560; IP&T 660; IP&T 760R; IP&T 515R, 002)
Educational Psychology (formerly IP&T 301, IP&T 420)
Applied Creativity (IP&T 692R)
I have several different research interests that I have pursued throughout my career.


Current
Computational Thinking


I am currently working on understanding and promoting computational thinking in K-8 education. This is founded in work I've done with Convergent Cognition, a theory that examines how learning two complementary subjects leads to a stronger foundation of knowledge. Currently, I work with elementary school teachers to enable them to teach programming and engineering concepts to children.


Games in learning


One of the ways we have encourage kids to learn to program is through the development of games. Learning by design is an effective pedagogy and we have found the context to be motivating for many students. As we have worked with games, my interest and work with learning games has increased to the point where I am now mentoring graduate students in the design and development of learning games and collaborating with colleagues on course gamification.

Historical

For the first several years, I worked with Video Annotation Tools to better understand how to improve teaching through video self-analysis. This work culminated in an edited book about video analysis in teacher education that brings together leading scholars and their research in this area.


Game-based design and learning,
CTETE Outstanding Research Publication Award
ITEEA Council on Technology and Engineering Teacher Education.
2023
Outstanding Sponsored Accepted Proposaal
Association for Educational Communications & Technology. Research and Theory Division
2019
2015 Outstanding Journal Article
Research and Theory Division of the Association for Educational Communications and Technology
2015
AECT Pacificorp Design & Development Competition
Design & Development Division of the Association for Educational Communications and Technology
2015
MED Best Paper in Management Education Award
OBTS and the Journal of Management Education
2015
Pacificorp Design & Development Competition
Pacificorp
2014