Faculty: Ramona Cutri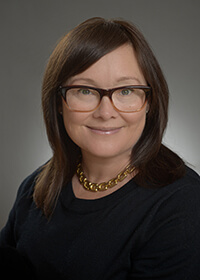 Ramona Cutri
Title
Associate Professor
Department:
TEd
Contact Information
Office:
Phone:
Email:
Ramona Maile Cutri received her Ph.D. from the University of California at Los Angeles and is an associate professor of multicultural education at Brigham Young University's Teacher Education Department. Dr. Cutri's passion for the areas of multicultural and bilingual education stems from her own experiences as a child of mixed ethnicities who grew up in poverty.
Dr. Cutri teaches courses in multicultural education.
Dr. Cutri's research explores how to help engage pre-service teachers intellectually and emotionally in the dispositional and pedagogical issues related to critical multicultural education. She approaches this overarching topic from different perspectives including the integration of technology into teaching, how pre-service teachers identify social privileges; the emotional work involved in multicultural teacher education; and unpacking cross-class identities.

Cutri's current work contributes a criticality to research on eLearning and highlights the tensions between the culture of academia and the potential and demands of online teaching. Some of Dr. Cutri's recent publications include:

Cutri, R. M., & Mena, J. (2020). A critical reconceptualization of faculty readiness for online teaching. Distance Education, 41(3), 361-380.

Cutri, R. M., Mena, J., & Whiting, E. F. (2020). Faculty readiness for online crisis teaching: transitioning to online teaching during the COVID-19 pandemic. European Journal of Teacher Education, 43(4), 523-541.

Cutri, R. M., Whiting, E. F., & Bybee, E. R. (In Press, 2020). Knowledge Production and Power in an Online Critical Multicultural Teacher Education Course. Educational Studies, 1-14.

Whiting, E. F. & Cutri, R. M. (2019). Teacher Candidates' Responses to Examining Personal Privilege: Nuanced understandings of the discourse of individualism in critical multicultural education. Frontiers In Education, 4:111. doi: 10.3389/feduc.2019.00111

Cutri, R.M., & Whiting, E.F. (2018). Opening Spaces for Teacher Educator Knowledge in a Faculty Development Program on Blended Learning Course Development. Studying Teacher Education: A Journal of Self Study of Teacher Education Practices, 14(2), 125–140.

Whiting, E. F., & Cutri, R. M. (2015). Naming a personal "unearned" privilege: What pre-service teachers identify after a critical multicultural education course.
Multicultural Perspectives, 17(1), 13-20.

Cutri, R. M., & Whiting, E. F. (2015). The emotional work of discomfort and vulnerability in multicultural teacher education. Teachers and Teaching, 21(8), 1010-1025.

Cutri, R.M., Manning, J.M., & Weight, C.S. (2012). Negotiating cross class identities while living a curriculum of moral education. Teachers College Record, 114(10), 1-36.