Faculty: Randall Davies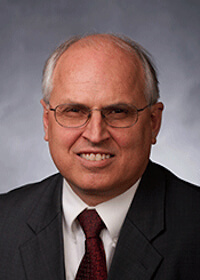 Randall Davies
Title
Associate Professor
Department:
IPT, EIME
Contact Information
Office: 150-L MCKB
Phone: 801-422-5229
Email: nope@randy.davies@byu.edumsn.com
Dr. Davies is originally from Alberta Canada. He graduated from the University of Alberta with a B.Sc. in Computer Science and Mathematics and a B.Ed. in Secondary Education. He received a Ph.D. in Instructional Psychology and Technology from BYU. Dr. Davies served a mission in Spain Madrid. He taught high school for 10 years and worked for four years overseas at the Dubai Women's College in Dubai, UAE. Prior to joining BYU he conducted evaluation research at the Center for Evaluation and Education Policy at Indiana University, and taught educational research, assessment & evaluation courses on the Indiana University South Bend campus.
My primary teaching responsibilities include Program Evaluation and Assessment in School.
My research expertise is in educational evaluation and assessment. My primary research agenda includes understanding and improving the teaching and learning process through the use of technology. This involves evaluating technology integration efforts and studying how to better use technology in educational settings. I am currently working on projects utilizing educational data mining and learning analytics (EDM/LA) techniques to improve instruction in technology enabled learning situations. In addition, I have worked with improving assessment, as its impact on evaluation is so important; I have also published on the topic of teaching evaluation as it relates to my primary teaching responsibilities.