Faculty: Sarah Clark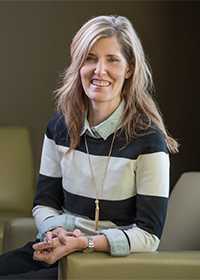 Sarah Clark
Title
Associate Dean
Department:
TEd, Deans
Contact Information
Office: 205-C MCKB
Phone: 801-422-4607
Email: nope@sarah_clark@byu.edumsn.com
Dr. Sarah K. Clark is a Professor in the Department of Teacher Education. For more than 30 years, Dr. Clark has been involved in the field of education in a variety of roles including classroom teacher, curriculum developer, author, editor, instructional coach, consultant, researcher, consultant, and university professor. Dr. Clark earned a Ph.D. in Curriculum and Instruction with a specialization in Teacher Education and Literacy Instruction from Utah State University. She received a Master of Arts degree in Education with a specialization in Language, Reading, and Culture from the University of Arizona, and a Bachelor of Arts degree in Elementary Education from the University of Arizona.
Literacy Instruction
Teacher Development, Mentorship, and Support
Literacy Research
Research Methodology and Literature Reviews
Dr. Clark's research is centered on identifying ways to improve and enhance the instruction that all children receive. Her research examines the intersection between the child, the classroom instruction, and the teacher. All research funding, academic publications, and research activities are defined by the following goals:

1. Explore and examine ways to strengthen the literacy (reading, writing, listening, and speaking) instruction that students receive.

2. Explore and examine ways to support and mentor preservice and inservice teachers within the teaching profession to encourage high teacher self- efficacy, reduce attrition, strengthen content and pedagogical knowledge, and support personal growth and development.
Nancy Peery Marriott Excellence in Scholarship Award
Brigham Young University
2019
Finalist of the 2018 UKLA/Wiley Award
United Kingdom Literacy Association Award
2018
Eldon J. Gardener Teacher of the Year Award (Finalist)
Utah State University
2014
Teacher of the Year Award for the School of Teacher Education and Leadership
Utah State University
2014
Teacher of the Year for the Emma Eccles Jones College of Education and Human Services
Utah State University
2014
Jerry John's Promising Researcher of the Year Award
National Association of Teacher Educators and Researchers
2013
Teacher of the Year for the School of Teacher Education and Leadership
Utah State University
2013
Graduate Research Assistant Award
Utah State University
2009
Graduate Teaching Assistant Award
Utah State University
2007