Faculty: Spencer Weiler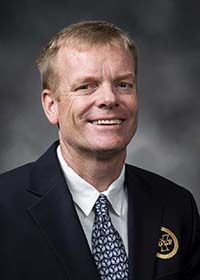 Spencer Weiler
Title
Associate Professor
Department:
EdLF
Contact Information
Office: 306B McKay Building
Phone: 801-422-5039
Email: nope@spencer_weiler@byu.edumsn.com
Upon graduating from Brigham Young University in 1992, I taught history at Orem High School for seven years. In 2000, I left the classroom and became an assistant principal at American Fork Junior High School. In 2003, I pursued a Ph.D. at Virginia Tech and continued in administration in Blacksburg. After finishing the doctorate in 2007, I accepted a position at the University of Northern Colorado, where I remained until coming to BYU in 2019. I advanced to the rank of full professor at the University of Northern Colorado and, upon leaving, was granted emeritus status.
I strive to inspire and empower aspiring educational leaders to be outstanding administrators who rely on the teachings of Christ and work tirelessly to support the learning of all students.

I subscribe to a pedagogical approach that actively engages learners in the learning process. Specifically, I rely on sustained group work and learning activities that afford students the opportunity to develop a degree of expertise related to the curriculum being studied. In addition, I lead discussions that encourage students to wrestle with applying various theoretical concepts to the reality of being a school leader in the 21st Century.
Currently, I am collaborating with colleagues across the nation on an array of research topics, including: the impact of school finance litigation on funding for public education, P-20 administrators' responses to outlier situations (specifically, pandemics and do not resuscitate orders), the practice of arming educators to increase school safety, and school facilities.