Faculty: Tina Taylor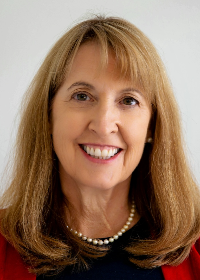 Tina Taylor
Tina M. Taylor, Ed.D., is a professor and associate dean in the McKay School of Education at Brigham Young University. Dr. Taylor earned her doctoral, masters, and undergraduate degrees at Illinois State University, Utah State University, and Brigham Young University, respectively. Dr. Taylor has worked with individuals with disabilities and their families since 1986 as a special educator, consultant, professor, and administrator. She has received numerous awards including the Council for Exceptional Children's Burton Blatt Humanitarian Award and the Autism Society of America's Autism Professional of the Year award.

Her academic interests include the adaptation of families raising children with disabilities and chronic conditions, children's literature that includes characters with disabilities, and the provision of appropriate services to students with disabilities. She has authored over 90 books, book chapters, and refereed articles and has made over 250 professional presentations on topics related to individuals with disabilities. Dr. Taylor has co-authored several books, including the fourth edition of IEPs: Writing Quality Individualized Education Programs (2021). She is the founder and executive director of The Foundation for Enriching Families with Disabilities and the co-founder and facilitator of Sibshops of Utah County.

Tina loves working with BYU students and enjoys spending time with family and friends -- in the outdoors, playing games, and attending arts events.
Assistive Technology and Augmentative/Alternative Communication
Social & Emotional Strategies for Students with Disabilities
Collaboration - Schools and Families
Thesis Support
Families Raising Children with Disabilities
Children's Literature Related to Disabilities
The Honor Society of Phi Kappa Phi
Phi Kappa Phi
2020 - Present
Benjamin Cluff Jr. Excellence in Education & Research Award
Brigham Young University McKay School of Education
2012
Burton Blatt Humanitarian Award
Council for Exceptional Children Division on Autism and Developmental Disabilities
2012
Wesley P. Lloyd Award for Distinction in Graduate Education
Brigham Young University
2012
Hilda B. Jones Special Educator of the Year
Utah Council for Exceptional Children
2011
Alice Louise Reynolds Women in Scholarship
Brigham Young University Harold B. Lee Library
2010
John A. Widstoe Fellowship
Brigham Young University
2008 - 2010
Recognition and Appreciation Award
Autism Council of Utah
2008
Teaching Award
BYU Faculty Women's Association
2005
Autism Professional of the Year Award
Autism Society of Utah
2002
Wendy F. Miller Awards Autism Professional of the Year Award
Autism Society of America
2001
Recipient, John W. Kidd Subdivision Award
The Council for Exceptional Children Division on Mental Retardation and Developmental Disabilities
1998
Rose Parker Charter Department Excellence Award
Department of Specialized Educational Development, College of Education, Illinois State University
1997
Sorensen Distinguished Dissertation Award
Illinois State University
1997